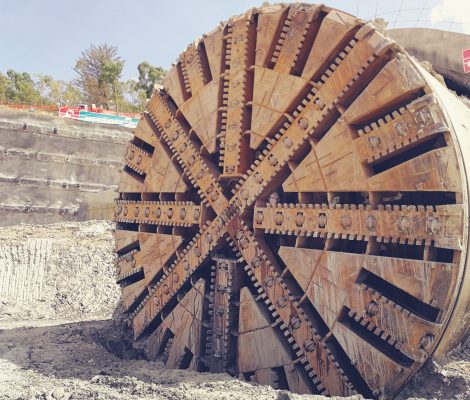 TBM performance
GEEG carries out studies for the evaluation of the TBM excavation performance, aimed at optimizing the design of the cutterhead and predicting the production in terms of advance rate.
These analyses are performed following the most updated predictive models in literature, using the approach that best suits the information available at different design stages and the client's needs.
Common methods are usually based on the analytical description of failure mechanism of the rock under the cutting tool or derive from empirical correlations that take into account the geotechnical characteristics of the rock material by means of indexes obtained in the laboratory from dedicated tests.
The purpose of this activity is both to provide design indications for the selection of some TBM features (number, spacing and type of the cutting tools, installed power) according to the geotechnical model of the rock mass and to provide estimates of the penetrations that can be achieved with a fixed set of machine parameters.