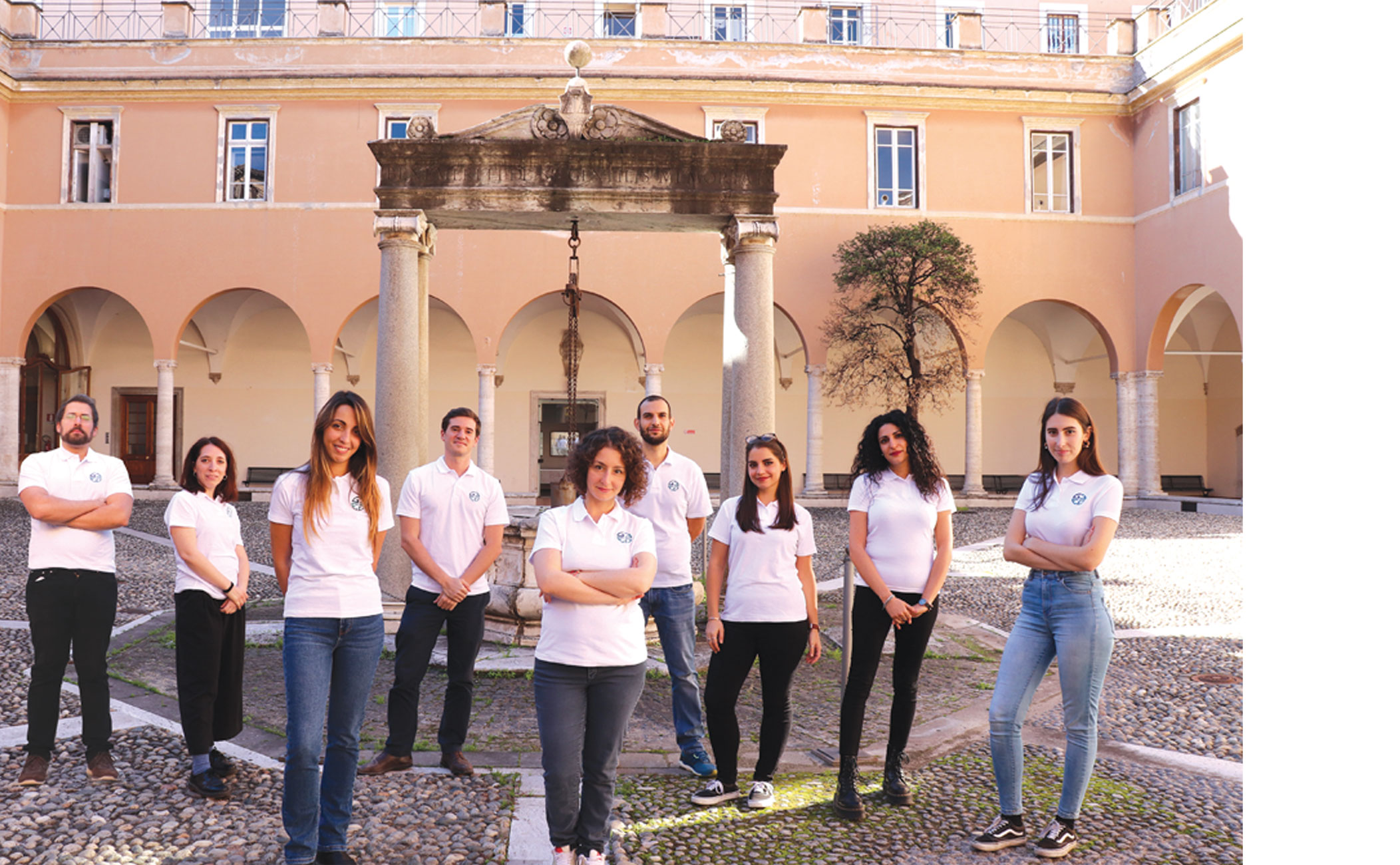 About Us
GEEG (Geotechnical and Environmental Engineering Group) is an innovative Startup Company of "Sapienza" University of Rome founded by professors, researchers, engineers and technician aimed at sharing with Contractors, Engineering and Chemical Companies and other research groups worldwide the knowledge acquired in years of research activity in the field of chemical treatment of soils.
MISSION
GEEG was born from the passion of a group of engineers for geotechnics, chemistry and one of the fields which reunites them: the conditioning of the soil for mechanized excavation. The company wants to actively contribute to the scientific progress in the world of tunnels by developing innovative experimental procedures and offering services to optimize the excavation performances, to verify the effects of chemical products in the soil conditioning process and to monitor and reduce the environmental impact of the works.
The pursuit of a shared goal and the passion for research and tunnelling are the cornerstones of the company.
VISION
The TBM-EPB mechanized excavation technology involves the use of chemicals to be injected into the soil to modify the chemical-physical-mechanical characteristics of the excavated soil. In lack of specific regulations and consolidated standards at national and international level, the development of experimental methods for verifying the characteristics of chemical products and their interaction with different types of soil is particularly important. GEEG aims to become a reference structure on the subject of chemical treatment of soil thanks to a multidisciplinary scientific approach that meets the companies requirements while promoting a sustainable management of the treatment process.
THE TEAM
GEEG is composed of professors of the Faculty of Civil and Industrial Engineering, engineers and technicians, with experience in applied research and in design activities. Creating this startup, the members intend to structure their collaboration and to enhance the potential of everyone.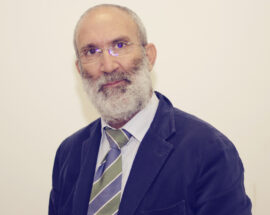 Salvatore Miliziano
scientific supervisor and founder
Salvatore Miliziano is an Associate Professor of Soil Mechanics at Sapienza, University of Rome. He is Director of the Master in Geotechnical Design at the same University. His research and professional interests regards the design and construction of tunnels and urban excavations.
Luca Di Palma
Scientific supervisor and founder
Luca Di Palma is Associate Professor of Materials technology and Applied chemistry and of Liquid waste treatment processes at the Faculty of Engineering at the University of Rome La Sapienza. He is Coordinator (Grant-Holder) of CBHE 609758 - ITACA European Project. He is Coordinator of the PhD program in Chemical processes for industry and environment. luca.dipalma@geeg.it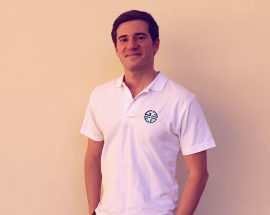 Diego Sebastiani
CEO and founder
PhD, chartered Civil Geotechnical Engineer, Research Fellow at Sapienza, University of Rome. Editor of the Journal "Gallerie e Grandi Opere Sotterranee", member of the Italian Tunnelling Society, Lecturer on the II level Master in Geotechnical Design, Technical Manager of several Research Projects at Sapienza University of Rome. Developed deep multidisciplinary knowledge on the use of chemicals in mechanized tunnelling excavation, is author of several publications on national and international Journal, invited lecturer in Congress and Seminars, Reviewer for international Journals and co-supervisors of several thesis on tunnelling and geotechnical related topics.
Giorgio Vilardi
Process Environmental Engineer and founder
Tenure-track Professor in the Chemical Plants sector and referent of Computer Aided Process Control and Chemical Plant Design II courses. PhD in Chemical Engineering with honors and Doctor Europaeus title in 2019. In 2020 he qualified as Associate Professor in the Industrial Chemical Processes and Plants sector. Following the experimental thesis, since 2015 he has conducted numerous studies in the field of chemical treatment of soils in mechanized excavation, characterization of tail grease, preparation and characterization of bentonite fluids and their recovery. Author of 50 articles with an H-index equal to 32 and more than 1800 citations.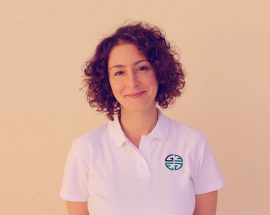 Anita Di Giulio
Environmental Engineer and founder
Anita Di Giulio is a geotechnical engineer specialised in rock mechanics and a research fellow at the Institute for Environmental Geology and Geo-Engineering of the Italian National Research Council. After the Master's Degree she worked as consultant engineer until 2015, when she started studying chemical interaction with water and soils for engineering applications.
Andrea Di Biase
Laboratory technician and founder
Laboratory technician since 2014 he took part in numerous experimental activities aimed at studying the behaviour of different chemical products for civil and environmental engineering applications in the Department of Structural and Geotechnical Engineering of Sapienza University of Rome.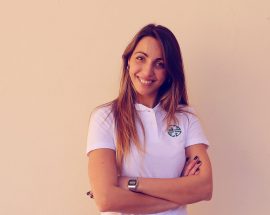 Irene Bavasso
Chemical engineer
Chemical engineer graduated from the University of Calabria in 2014, she received her Ph.D in chemical engineering at Sapienza University of Rome. During the research activities on the development of treatments for water remediation, she performed experimental tests on the use and the environmental impact of conditioning agents commonly adopted in mechanized tunneling applications. From 2018 she is a research fellow at the Department of Chemical Engineering, Materials and Environment of Sapienza University of Rome.
Marta Di Felice
Chemical engineer
Chemical engineer graduated from the University of Rome "La Sapienza" in 2019. Her experimental thesis was based on the characterization of two-components grout in mechanized tunneling. After graduation, she has been involved in experiments on conditioning agents, taking care of chemical-environmental analysis. She is currently carrying out research on two-components backfilling grout, impacting on the environmental from tunnel mechanized excavation activities, the use of bentonite sludge. She is also working on the reuse of the spoil from tunnel excavation in Italy and abroad.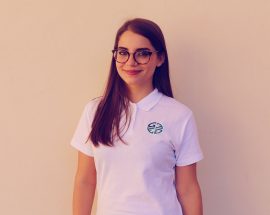 Sara Mangifesta
Environmental engineer
Environmental engineer graduated cum Laude in 2020 from the University of Rome "La Sapienza". Her experimental thesis was based on the effect of natural nanomaterials injection on the mechanical characteristics of coarse-grained soils. She is currently carrying out support activities for the management and the re-use of excavated soil and rocks and research activities on issues related to the tunnel mechanized excavation.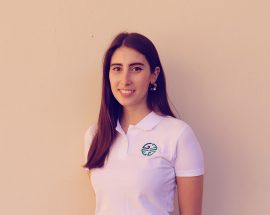 Matilde Cinelli
Environmental engineer
Environmental engineer graduated cum Laude from Sapienza University of Rome in 2020. Her thesis was about experimental analysis of hydraulic characteristics of coarse-grained soil treated with natural nanomaterials. She currently supports researches on mechanized tunneling particularly on reuse of soil and rock spoil.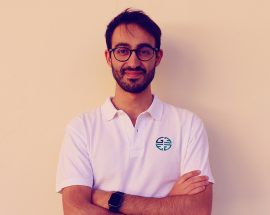 Marco Amici
Civil Engineer
Civil Engineer graduated in 2021 at the University of Rome "Tor Vergata". His experimental thesis was based on the study of mixtures of sand and kaolin subjected to both freezing and defrosting process. He currently supports activities of Research aimed at studying mechanized excavation with a focus on the reuse of excavated soil and rocks.
Claudia Gifuni
Supervisor and administrative coordinator
Graduated cum Laude in Political Science at Sapienza University of Rome, she is currently responsible for the supervision and administrative coordination activities.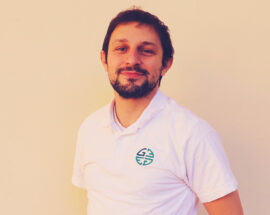 Tommaso Usseglio
European projects
Graduated in Law with a thesis in regional constitutional law focused on relations between the State and the regions, he is an expert in administrative and public law. In 2014 he took part in a project in Manchester as part of the European Voluntary Service (EVS). He currently deals with projects at local, national and European level collaborating with various organizations, both for profit and non-profit. He lectures on European funding programs.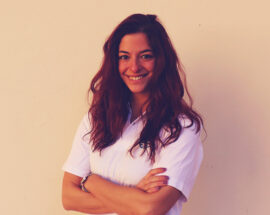 Eleonora Russo
Web Graphic Designer
Graduated in "Restoration and conservation of cultural heritage" at the University of Rome "La Sapienza". After completing her studies, she began her career as an Editorial Graphic Designer, gaining experience in typography, desktop publishing and in concept and design of company logos. In addition she collaborated in the planning and design of exhibitions and installations. In recent years she has specialized in web design, visual communication and social media manager.